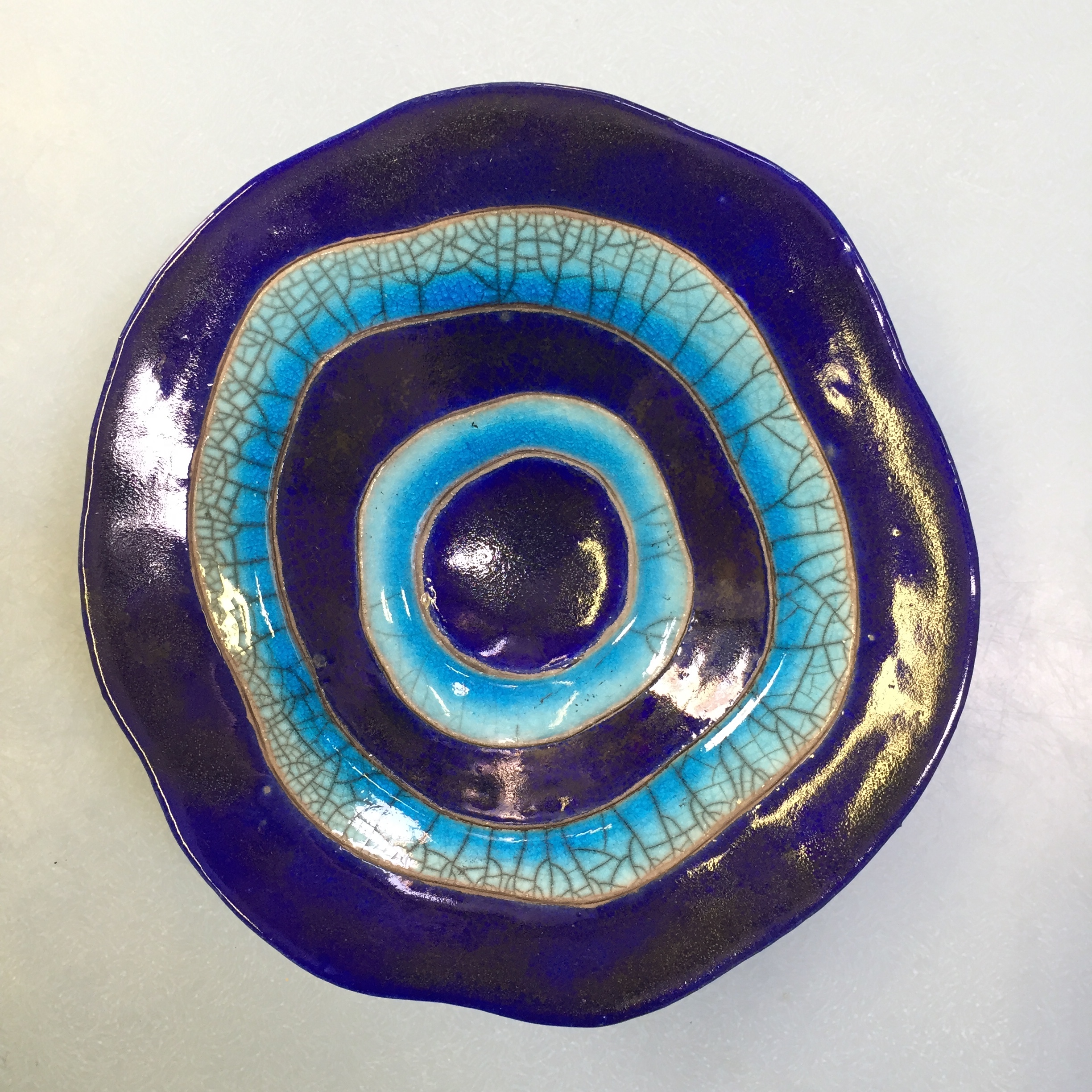 Small RockpoolBowl
Bring the feel of the ocean into your home with a beautiful and collectable Rock Pool Bowl inspired by the Cornish landscape, the wild sea and the intriguing rock pools.
Carefully handpainted with a deep cobalt blue and gorgeous turquoise glaze and Raku fired.
A perfect and unusual gift idea for Mother's Day.
A great gift for a house warming/new home present and a perfect wedding gift idea.
This exquisite Rock Pool Bowl is hand made in far west Cornwall
6cm /2.5inches high
10cm /5 inches wide
A beautiful handcrafted bowl lovingly hand formed and pinched out of a ball of clay to create a delicate organic shaped bowl and hand painted with a turquoise crackle glaze.
The bowl is then fired in an outdoor raku kiln. Once the glaze has melted at around 950 degrees centigrade, I use tongs to remove the piece whilst it is red hot and plunge into sawdust. This creates the distinctive raku crackle effect whilst the bare clay absorbs the smoke to transform the white clay to a rich black.
Please note: due to the nature of the glazes used and the low firing process raku fired ceramics remain porous and are not suitable for food use.
Your Rock Pool Bowl comes wrapped in tissue and bubble wrap and securely packaged in a gift box and tied with ribbon. All packaging is recycled with new or upcycled ribbon.
Only 1 available